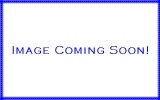 Melody Logan
Melody

Melody Logan knew her beautiful mother, Haille, was unhappy in their hardscrabble mining town....
But with her wonderful father's unwavering love, Melody always felt safe -- until a dreadful mine accident ripped her from her family's moorings. She was still devastated by her father's death when she left West Virginia with Haille to follow her mother's dream of becoming a model or actress. But first they stopped in Cape Cod to visit her father's family at last. Melody knew only that her grandparents had disowned their son when he married Haille -- just because she was an orphan, her mother said. Yet moments after Melody first laid eyes on dour, Bible-spouting Uncle Jacob, nervous Aunt Sara, and her cousins -- handsome Cary, whose twin, Laura, had been killed recently in a sailing accident, and sweet, deaf little May -- Haille announced that Melody was to live with them. Sleeping in Laura's old room, Melody was awash in a sea of grief and confusion, with only her beloved fiddle to comfort her. Then Cary revealed the truth he'd gleaned about her parents -- a sad shocking story that only puzzled her more. Melody knew nothing of the dark deceptions that would soon surface...the devastating betrayals she would face before she glimpsed the faint, beckoning lights of a safe harbor....
Heart Song
Melody Logan was as alone as a solitary gull, with only the wild Atlantic wind to lift her spirits....
When Melody Logan's mother died in a car accident, Melody lost the last shred of family she had ever known. She was practically a stranger to the Logans, her wealthy relatives on Cape Cod, where she now drifted on a sea of dark secrets. In the eyes of gentle Aunt Sara, Melody was a replacement for her dead daughter, while for Uncle Jacob she was a reminder of the family's shameful past. Only good-hearted Cary seemed to care, and since it was revealed that she and Cary weren't truly cousins, the affection that had always surged between them now crested in thrilling waves. But Melody knew she could never truly echo Cary's loving promises until she discovered her own buried identity. Despite Grandma Olivia's daggerlike threats, Melody sought out Belinda, a mysterious, half-crazy woman who was her real grandmother. Belinda gave Melody hope -- and a glimmer of the pearls of truth she knew were hidden in the shifting Cape Cod sands. Somehow, someday, the story of her past would be her hard-won treasure, to be savored in a world of sunshine and happiness...where she truly belonged.

Unfinished Symphony
Melody Logan had only just found a safe harbor when a new storm set her adrift all over again....
Melody had always believed her mother, Haille, and dear stepdaddy had died in tragic accidents -- that's why she'd come to stay with her secretive Logan relatives on Cape Cod. But then a friend recognized Haille's picture in a catalog and kindled Melody's hopes. Maybe her mother hadn't perished in a fire in California after all, but was in some desperate trouble that kept her out of reach.... Melody's dream of finding her mother seemed as flimsy as the scrap of paper that was her only clue. And despite the pampered life Melody was offered as a guest in a Beverly Hills mansion, nothing could soften the blow of the moment she stood face-to-face with her mother and saw her eyes turn dark and cold as stones. Melody knew there must be a reason why her mother pretended at first not to recognize her -- and why she'd even faked her own death. Though Melody's beloved Cary beckoned from Cape Cod, she felt in her heart that her mother needed her now more than ever. And beneath her mother's unkept promises and tattered fantasies, Melody hoped to unearth the truth about her own past, and find her way to a safer, better place...where she could embrace a bright new future of her own.

Music in the Night
Laura Logan dreams of a glorious Cape Cod day when all the dark secrets are swept away....
For Laura Logan, life on Cape Cod has been nearly perfect, full of magical days spent enjoying the sea with her beloved twin brother, Cary. But then, like the creeping of the tides, the vicious rumors at school begin -- cruel voices saying unspeakable things about the Logans. Laura tries to ignore them, but not until handsome, gentle Robert Royce moves to their town does she feel truly carefree and happy again. While Robert's smile drives the shadows from Laura's heart, she still worries about Cary, whose gloomy moods drift in like the coastal fog. And then Grandma Olivia issues a chilling threat, forbidding Laura to see Robert ever again. Alone to suffer because of dark secrets no one will explain, Laura obeys...until the miracle of a glorious summer leads her back into Robert's arms. But dark thunderclouds have been gathering on the horizon, and when they suddenly burst with tragedy, they howl a name from the Logans' shameful past that plunges Laura into a silent, terrible agony. Now Laura can only dream of the warm, sun-filled life she so desperately desires....

Olivia
Olivia always knew her younger sister would get into trouble. But she never realized the undercurrents of disaster would grow to a raging flood....
Olivia was always the sensible one. The responsible sister. She took after their father, a man as cold and driven as the Cape Cod wind, a man possessed by an inner need to be respected and successful. She would be the one to take over his million-dollar businesses. She would become the unwavering compass and resilient caretaker of the Logan family -- whether she wanted to or not. But Belinda belonged only to herself. Flighty, flirtatious, and possessed of a beauty that promised her a privileged life, Belinda was lavished with attention. Mother and Father, family friends, boys from school, they all adored Belinda. And as she matured into a young woman, her beauty became even more haunting. She vowed never to grow up, to remain forever an enchanting little girl to be worshiped and cared for. Then came that fateful night, when Olivia was awakened by the low whistle of the wind off the ocean...a whistle that became an unearthly wail coming from Belinda's bedroom. It was the tragic night that their father would forbid them to speak of ever again. The night they would never forget. The night that would send generations of Logans down an unavoidable path of lies, deceit, and heartbreak.
Logan - Main Characters